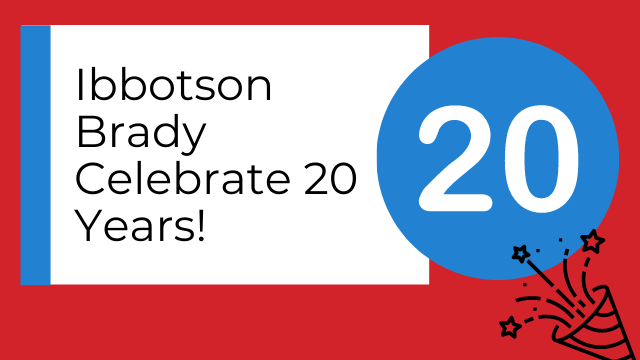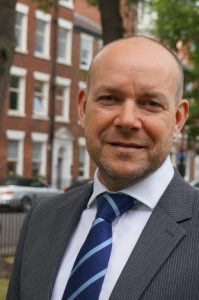 John blogging again.
Incredibly, it is 20 years since we started Ibbotson Brady Solicitors.
We have hit the local legal press and although it is a bit corporate, I thought I ought to add it to my normal blogging. It goes as follows;
Ibbotson Brady Solicitors opened their doors in Leeds on the 2nd July 2001 offering niche advice on personal injury, clinical negligence and professional negligence litigation.
MD John Ibbotson observed,
"It was a very exciting time for us, and it was not something people were really doing back then. The number of firms had remained fairly steady for years and many commented that we must be mad to strike out on our own. The model then was very much to keep your head down in the firm you were at and see if a partnership was in the offing, whether it really suited you or not. Going "niche" was regarded as daft back then too.
I'm pleased to see that times have changed considerably since then. Setting up new firms has become much more common. It has been a good thing and somewhat of a disruptor to certain established firms, who had to raise their game to keep talent, or simply think differently. Also, it is no longer remotely "niche" to go "niche".
From the off we wanted to put the client's experience and service levels at the top of our priorities. It takes time, but organic growth from reputation, recommendation and, quite simply, being really good to your clients works and then becomes a rock steady foundation. We always thought that was a far better solution than spending a fortune on constantly marketing fairly blindly for new clients, then doing an average job for them because resources are stretched.
Over 70% of our new work comes from former clients and recommendations, often from fellow solicitors at other firms. We've never simply overfed the scattergun marketing beast, or what is often called the leaky bucket.
What gives me the most satisfaction is the lovely people who have worked with us and the terrific job we have done for happy clients. If I perhaps didn't fully appreciate it at the time 20 years ago, I've certainly learned that good people are absolutely the most important resource and business imperative, as well as being a pleasure to have as colleagues and friends.
We can look to the future with a rock-solid business base and see more exciting times as we grow and evolve. There have been many dabblers in our sector who seem to have lost their appetite or to wax and wane, so opportunities abound."