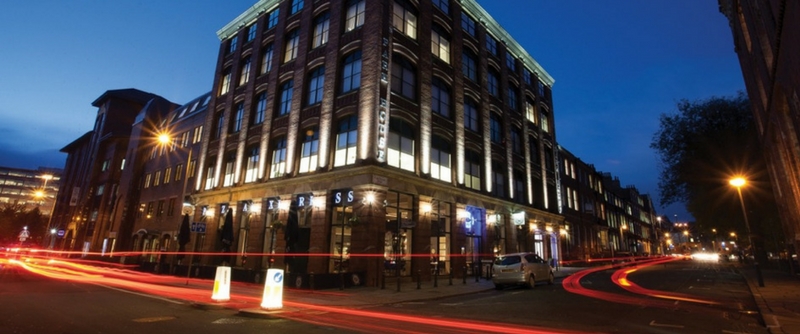 Personal Injury Claim Solicitors in Leeds, West Yorkshire
I'm John Ibbotson, a Leeds based personal injury and litigation solicitor. Thanks for visiting our site.
My business, Ibbotson Brady Solicitors Ltd, is a personal injury law partnership serving local customers in Leeds and the surrounding area. I'm motivated by a genuine desire to help people get the compensation they deserve due to accidents and injuries however they have been caused.
Making The Difference With Personal Service
Accidents and injuries happen all the time in public, on the roads or in the workplace, but all too often people are reluctant to press a compensation claim because they are unsure where to start or are intimidated by the legal process. This is where I try to make a difference. Some law firms are a bit faceless and corporate. I'm sure they do a great job, but they can come across as unapproachable to many people. There is sometimes a failure to set people at ease and to clearly explain the claims process; what is involved and what the costs are likely to be.
There are also, unfortunately, some solicitors who are simply out to make a fast profit instead of looking after their clients.
It Doesn't Have To Be Any Of These Things
My approach is to offer an old-fashioned, personal service. Clients can walk through the door of our office and talk directly to the people who will be handling their case. This is one of the reasons many clients come back to us with repeat business and 70% of our new cases come through referrals.
People who come to us have frequently been through a rough time due to injury. The last thing they need is added stress, jargon or false hope. The whole point of compensation is to help people overcome a difficult time and rebuild their lives, so my colleague Rebecca and I approach each individual case with an open mind, and communicate sensitively and honestly with every client.
Company Background
I set up Ibbotson Brady in 2001 after qualifying as a solicitor in 1995. In the decades since we have built a good, professional reputation for helping local people in Leeds and beyond as an honest, ethical firm of solicitors that people can rely on.
Rebecca Wood first joined us in 2003. Between us, Rebecca and I now handle all the cases personally. There are no middlemen: each case is managed directly by us from initial consultation through to successful conclusion.
You can find out more about our professional backgrounds on our biography on the home page. Explore the other pages of our website to find out more about the services we offer, or get in touch if you have any questions.
Free Case Evaluations
If you'd like to discuss an accident or injury, or feel you have been the victim of negligence, please drop into our office on City Square, call us on 0113 357 1165, or request a call back through our enquiry form. We offer impartial advice and free case evaluations, at our city centre office or in the comfort of your own home.