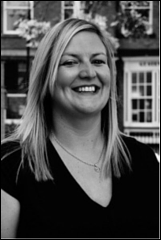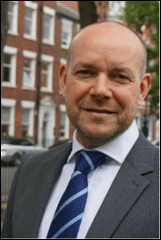 Rebecca Wood                                                                     John Ibbotson 
Personal Injury Lawyer                                                    Personal Injury Lawyer
Our John Ibbotson explains:
"It is crucial that you develop a rapport with a solicitor who will listen to you, appreciate your needs and really fight your corner. Many of my clients approach me at a time of huge trauma and stress and it is my job to help shoulder that burden and enable them to see and achieve a way forward.
With serious injuries of any kind, it can take a long time and a lot of hard work to achieve as good a recovery as possible and you need your lawyer on your side for that journey. A committed and personal touch is so important. That is why here at Ibbotson Brady Solicitors, if you instruct me, then you get me and not a succession of people. If you instruct my colleague Rebecca Wood, then you get her. If you call, just ask for John or Rebecca and you get them.
I worry a little about solicitors' firms where there is a production line approach and perhaps you are passed from one lawyer to another with little continuity. When you have had such a terrible experience already with your injuries you deserve a sympathetic and fully personalised service and that is why I am pleased to regard many of my seriously injured clients as friends too. It is important that your lawyer really understands you.
It is not just about seeking fair and appropriate compensation, in serious injury cases there are often serious treatment and rehabilitation needs, financial needs, organisational needs and emotional and psychological needs along the way. A good solicitor ought to come to understand those needs and help you with them. You need a plan and your solicitor should explain that plan and involve you in it.
Whenever I am called by a seriously injured person, I always try to see them face to face, without obligation or charge, so that I can listen to their concerns and needs and learn all about them and their situation. Different people have different concerns and I need to understand those individual concerns. Very often there are simple or easily resolved worries that I can help with immediately that might have been of real concern to the injured person.
Very often there can also be "secondary gains" to bringing a compensation claim too. In other words, it really is not just about the money compensation. This might mean seeking a second opinion medically, help with rehabilitation, help with speeding up treatment, sorting out early interim payments of some compensation and other more subtle gains to ease the path.
I often see that the NHS does an amazing job with the initial acute treatment and care in the immediate period following the trauma or accident, but that as time passes more subtle treatment needs are slow to arrive, or are simply not available on the NHS. This can often be resolved in the accident compensation claim, perhaps by seeking some specialist, private treatment funded by the opponents. This can be more tricky when liability or fault for an accident are denied, but sometimes there are ways around that too.
The overall aim is to get you and your life back on track to the highest degree possible and to achieve that with as little heartache and pain as possible. Appropriate compensation is a big and important part of that, but not the only part.
In summary, if you have suffered a serious injury of any kind and wonder whether you might have an injury claim, do be careful to call the right kind of specialist solicitor. Call me or my colleague Rebecca Wood and we will come and see you, without obligation or cost."
Most of our clients are based in Leeds and West Yorkshire reflecting our excellent local reputation, but with our more seriously injured clients we go all over the country. The experience and skills of a good solicitor are more important than location, so we go and see our clients far and wide.
John has been a member of The Association of Personal Injury Lawyers ("APIL") since the 1990's. APIL have prepared a really useful guide called "Compensation Explained" that will help you to understand more. You can access it here.
APIL also have a brief and useful summary of "no win, no fee" and other ways to fund legal fees.
To see what you can be doing and thinking about to help yourself in your claim, click on John's Top Tips on this page.
Request a call back
It is free to call us and have a chat about your potential claim with no obligation. We offer a no win no fee service, so please just call John or Rebecca on 0113 3571165, or send us a few details on our free case evaluation form and then we will call you.