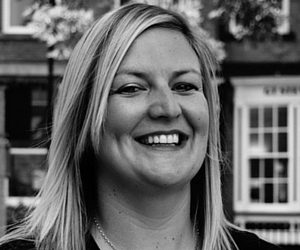 Hi there. My name is Rebecca Wood and this is my first ever blog on here.
I joined Ibbotson Brady Solicitors in September 2015, as a personal injury Solicitor. I have worked here in Leeds, dealing with personal injury and compensation claims for over 12 years.
I really enjoy my work, and, clichéd as it sounds, I like helping people.
For me, the most important thing about being a Personal Injury Solicitor is good client care; establishing a good working relationship with your clients, building trust and making sure you go that extra mile to get the right result for your clients. Working here at Ibbotson Brady is giving me the chance to do just that. As the website says, at Ibbotson Brady it's all about the "personal touch."
Making a claim for personal injury can be pretty daunting, particularly if you have never made a claim before. Do I need a Solicitor to help me? How do I choose the right Solicitor? What makes a good Personal Injury Solicitor? These are just some of the questions that spring to mind.
I could write an essay on the things that make a good (or indeed a bad) personal injury Solicitor, but I won't. Instead, I will offer a few pointers about choosing the right personal injury Solicitor for you.
My advice to anyone thinking of making a claim would be to choose a local Solicitor; not some firm based 200+ miles away. The advantage of using a local firm is that you can always arrange a face to face meeting with your Solicitor, and if you are confused about any documents, forms or have any concerns about your claim, you can speak with them in person; not just over email or by telephone.
I would also say, pick someone who is experienced in personal injury claims; who understands what your concerns are and someone who genuinely wants to help get the best outcome for you.
One final pointer would be to ask around. If you have friends or family who have previously made accident compensation claims, then they will, dependent upon their experience of their Solicitor, be able to recommend someone who can help you. I think a personal recommendation is always better than just plucking a name out of the phone book, or carrying out a google search! Nothing pleases me more than when a client has recommended me to help their friends or family.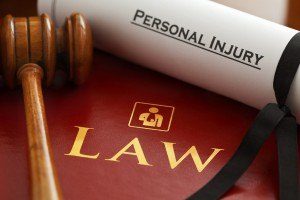 You will usually get a feel for whether or not you like a Solicitors' firm when you first speak to them. If you call to see if they can help and you don't get a good feel for a firm then you don't have to use them. As a Claimant you have freedom of choice, so pick a personal injury solicitor that is right for you. One size does most definitely does not fit all!
I could go on and on, but I won't bore you further…. I guess what I am trying to say in a roundabout way is that choosing the right solicitor to deal with your personal injury claim is important. Choose wisely.
Rebecca