Rebecca here, blogging again.
Happy New Year (although it's February now so maybe a bit late to be saying that).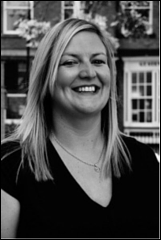 I thought I would take a look at time limits and what happens when a Solicitor misses an important time limit.
Under the Limitation Act 1980, the limitation period for a personal injury claim is 3 years. That is to say that a Claimant has 3 years from the date of the injury, or from the date of knowledge, to commence court proceedings against the party responsible. If a claim is not brought within 3 years of the date of the accident, the claim will be Statute barred.
Sadly, Solicitors sometimes miss this 3 year deadline for whatever reason and this can leave injured Claimant's in a position where they have a perfectly good claim which can no longer be pursued against the Defendant.
Fortunately for those Claimants (and hopefully you will never find yourself in this position) a claim can potentially be made against their own solicitors for Professional Negligence, if a deadline such as limitation is missed, which leads to your claim being effectively "struck out" and with no option of pursuing it further against the Defendant.
We've all seen and heard the adverts "Have you been injured in the last 3 years as a result of an accident that wasn't your fault". So it's pretty straight forward then isn't it? If you bring a claim within 3 years you will be ok, right? WRONG!
There are important exceptions to the 3 year limitation period, which Solicitors should be aware of, but which are often overlooked or misunderstood.
If someone is injured in the air, or at sea, then the period is only 2 years.
If your accident happens abroad then the relevant limitation period is that which applies to the country where the accident happens.
As a general rule, for children, the limitation period does not begin to run until the child's 18th birthday.
For Solicitors acting for Claimants there are simple steps that can be taken to protect yourself against the pitfalls of missing a limitation period. Gordon Exall helpfully provides the "essential limitation checklist" in his blog 26 May 2014, where he highlights practical, and obvious steps that you can take to avoid negligence claims. He sets out points such as ensuring that the limitation date is marked on the front of the file and that relevant dates are entered into diaries and case management systems with reminders in advance.
Obviously some firms are not implementing these steps, and for one reason or another solicitors are still missing important deadlines. If you think that your Solicitor may have missed limitation, or has missed another deadline which means you can no longer pursue your claim then give me a call. I will be happy to discuss it with you further and see if there may be something I can do to help.