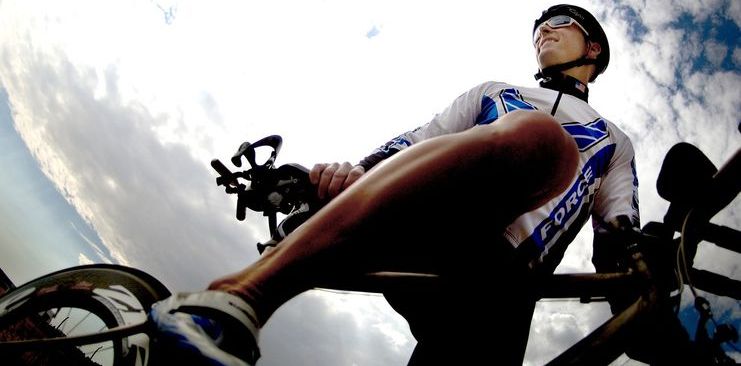 John here, blogging again.
The popularity of cycling has boomed in recent years. Cycling traffic volume in the UK has grown almost every year since 2008. Traffic surveys suggest that in 2016 23% more road miles were cycled than was the case ten years earlier.
Support for cyclists has grown hugely. Chris Boardman, former Olympic gold medal winning cyclist, is now the walking and cycling commissioner for Greater Manchester, surely a role that nobody would have dreamed of existing only a few years ago.
Sadly, the massive positives of the cycling boom have come at a price, as the number of accidents affecting cyclists has grown. In 2016 ROSPA recorded that 18,477 cyclists were injured on our roads, with 3,499 of those being seriously injured, including 102 fatalities. Those figures only cover those injured on roads and where the police were notified and so the real figure is clearly likely to be much larger.
For Chris Boardman himself, personal tragedy struck in July 2016 when his mother was killed whilst out cycling. The driver who caused the accident pleaded guilty to causing death by careless driving in December 2018.
There is a sense that things are changing for the better, albeit slowly. Road design is evolving and improving. The awareness, knowledge and behaviour of drivers is gradually improving and the same can certainly be said for cyclists who have become wiser themselves. The cycling community has become evangelical about safer behaviours by all road users and has really been finding a voice.
My interaction as a Leeds based injury compensation lawyer with all of this has grown a lot over the last 20 odd years. I have always acted for injured cyclists in helping with injury rehabilitation and seeking compensation, but that has certainly been an area of my work that has grown noticeably in the last 10 years. Much of this has been by word of mouth, with former cycling clients of mine recommending me to their cycling friends.
Cycling accident claims have their own foibles and facets and if you are a cyclist who has been injured in an accident, then it is important that you seek out a lawyer who is experienced in the field.
Based in Leeds, as I am, the proximity of the beautiful Yorkshire countryside, a cycling mecca (Tour De France Grand Depart 2014, Tour De Yorkshire etc), is doubtless a factor in why I have been approached by so many injured cyclists. The still tricky city commute also seems a common factor.
However you might have suffered your cycling accident, please give me a call if you need my help. It's free to have a chat and I will help you to appreciate how a claim might work, if you are considering bringing one. You can call me on 0113 3571165.
Running cycling accident claims in Leeds has become a slightly melancholy expertise of mine, but there is a need that has to be met. As roads become safer and drivers and cyclists become more knowledgeable, I hope that need will diminish.
Cycle safely,
John